Our Team
Meet our award winning staff!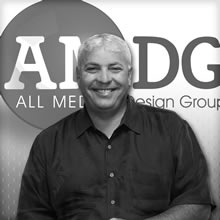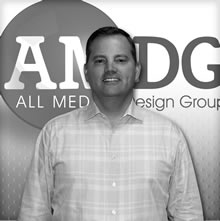 Rich Thomas
Vice President & General Manager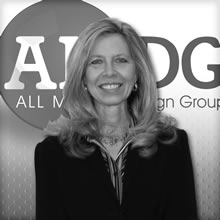 Candyce Traci
V.P. Marketing & Client Services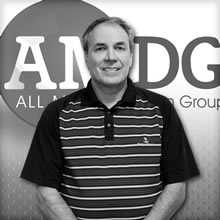 Mark Bayzath
Account Services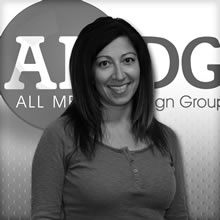 Rita Cory
Account Services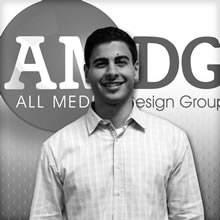 Dan Nasr
Account Services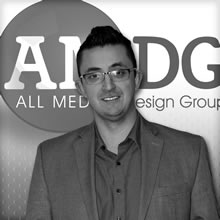 Ryan Herman
Account Services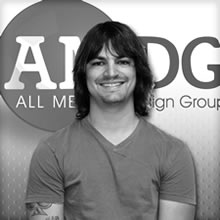 Thomas Wittine
Digital Manager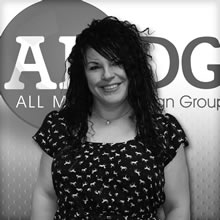 Janette Mach
Art Director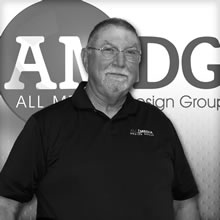 Bob Tischler
Chief Financial Officer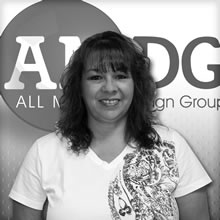 Janet Richards
Business Manager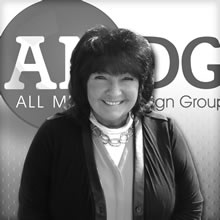 Judy Schmidt
Traffic/Accounting
Dan Traci, founder of All Media Design Group, and much better known as "Captain Two-by-Four".  He's a tell-it-like-it-is kind of guy.
Extensive experience in advertising and marketing including nearly 15 years of running the Cleveland Browns Radio Network, Radio sales and management, on-air Radio and TV, jingles and, basically every facet of advertising.
Dan and his remarkable wife Candyce have four children (that they know of) and have recently become grandparents!  The kids are all over the country in New York, New Jersey, Colorado and even one in that state "up north".
Dan has numerous professional accomplishments, including Clio's, CAB awards, the SME Distinguished Sales and Marketing Award as well as recently being named an American Diabetes Association Father of the Year.
He has belonged to Westwood Country Club for nearly 35 years and has been rumored to golf…but no one really knows for sure because they never see him!  (Just kidding, Dan is intimately involved in every phase of the company and is wildly proud of his growing staff).
In 1989 Rich stepped onto the campus of Ohio University wanting to become the next Matt Laurer but instead found his calling in Marketing & Advertising. After (12) years in Broadcast Television sales he excitedly jumped into the newly started Cleveland Cable Interconnect managed by Time Warner Cable Media. Over the next (11) years Rich served in many leadership roles for Time Warner including: Director of Sales for SportsTime Ohio; General Manager Cleveland Interconnect and General Manager for the entire Cleveland market. His ability to authentically lead, listen and strategize allow him to "connect the dots" for clients seeking to grow market share and revenue. When he's not strategizing Rich enjoys spending time with his wife and (3) daughters while serving as a Board of Trustee for Westside Christian Academy.
Candyce Traci
V.P. Marketing and Client Services, Candyce, most well-known for her brief, not-detailed mails joined All Media Design Group in 2004 and is a familiar face and name in Cleveland Area Promotional Events. Before joining the agency, she was Promotions Coordinator for WGAR 99.5. While at WGAR, she assisted in organizing of the station's many events from small client remotes to the signature Country Music Festival put on by the station that continually grew throughout her 7 year tenure, in both sponsorships and attendance. Candyce has used that experience to assist AMDG Clients with events & marketing campaigns.
If you've been at the Cuyahoga County Fairgrounds in Berea, you've undoubtedly seen Candyce at Berea's National Rib Cook-Off (since 2004), Cuyahoga County Fair (since 2010) or Cleveland Oktoberfest (since 2006) where she proudly serves as PR Ambassador for each festival.
For over 13 years, Candyce was a Promotions & Marketing Instructor for the Ohio Center for Broadcasting and she continues to serve on the Advisory Board. Her positive input and upbeat approach has earned the respect of many of those who have served in the media for many years, as well as up-and-coming students looking for a media career.
Also, a former board member with the CAB (Cleveland Association of Broadcasters), Candyce kept busy on a few different committees including Chairwoman for the organizations "Awards of Excellence" Luncheon that honors those who have made an impact in their career as Cleveland Broadcasters and beyond. It is also at this event that the CAB Scholarship Committee awards several scholarships to area students pursuing the broadcasting & media industry as a career.
Candyce is a photography junkie (she goes nowhere without her camera) and has the pictures of places, people and things to prove it. In addition, her love of music is impressive and she knows the words to songs from just about every genre in existence.
She's from the old school in her beliefs that you treat people the way you would want to be treated, and considers her life a "true blessing" with life's greatest gift being her husband Dan and four kids.
Mark Bayzath
Mark joined All Media Design Group in 2007.  Mark brings a strong desire to provide the very best service possible to the All Media Design Group clients, and their media partners. 
With over 30 years of advertising experience in the Cleveland Ad community, including radio and television sales and management, Mark brings a wealth of broadcast and marketing experience as well as passion to his position.
Since joining AMDG, Mark has expanded his responsibilities and knowledge into the digital platform, and spends a good part of each day analyzing and placing media in on-line search and display.
Mark lives in Chesterland with his lovely wife Dorothy, and is happily married for over 31 years.  Yikes!  Where has the time gone?  Mark is the very proud father of his two sons Nicholas and Conner.
Nick now lives in Raleigh, North Carolina, is engaged, "yeah", and is a Systems Engineer for Rovysis. 
Connor is a junior at THE Ohio State University where he is studying Computer Engineering, Science & Programming.
Mark is an avid golfer and fisherman, and loves to travel … but, more importantly, a "results oriented" guy! 
Bob Tischler brings over 49 years of experience in the Accounting/Financial services area with various businesses in different industries; the last 30 years as President/CEO of Tischler & Associates, Inc.  Bob has worked with Dan's personal and various business ventures since 1986.
Bob's extensive resume includes various works in such fields as Advertising Agencies, Radio & Television Production Companies, Restaurants, Retail Stores and Construction, just to name a few.
Education: B.B.A. in Accounting, Cleveland State University
Rita Cory is truly a "Renaissance" woman at All Media Design Group. Not only does her expertise span a significant number of different advertising modalities, she also bears a remarkable resemblance to daVinci's Mona Lisa. The only difference is that Rita can't sit still for long periods of time.
While her official title is Account Manager, she can also be seen frantically juggling the creative, social media, and web aspects of marketing while still managing a smile that has at times been called mysterious, enigmatic, and coy, depending on the angle from which you view the subject.
Rita was born in New York, New York, where "If you can make it there you can make it anywhere". Apparently she didn't make it there. At a very young age, she moved with her family to New Jersey, then to Cleveland, Ohio, then to Hilton Head, South Carolina, where she finally made it as store assistant manager for Coach. Life was a beach…until her family relocated back to Cleveland.
Rita had "The Decision" to make—stay at a beautiful beach community, live the high life (and play hoops on the side), or move back to Cleveland. "I'm coming home" she announced to her excited hometown fans.
Soon after "The Return", she was offered an executive position with an established local agency specializing in automotive accounts. With a childhood rooted in tools, automotive parts and a general enthusiasm for cars, Rita turned down an offer to serve on Danica Patrick's pit crew and quickly became an automotive advertising authority, mastering all aspects of marketing for multimillion dollar accounts. 
Rita's thirst for knowledge and enlightenment is never-ending. Her education includes a Bachelor's Degree in Business and, having satisfied the courses required in social media and metrics, has earned both the Social OGRE certification and the Metrics OGRE certification through Overnightgeek University. That is no joke—seriously.
In her spare time (hah!) Rita plays piano and loves to sing. If you go to karaoke contests and rock concerts, you may have seen her. She is the one wearing a garment of sheer dark silk which is gathered at the neck, has loose sleeves rolled back at the elbow, and is trimmed at the neck with gold braid or embroidery. At her left shoulder, a strip of white gathered fabric can be seen. She is wearing the finest black silk veil, but to the back of her head a line can be just made out which suggests a means of stopping the veil slipping back.
Her first love, however, is spending time with her family and daughter.
Thomas Wittine, computer programmer at All Media Design Group, was born in Cedar Rapids, Iowa. During high school, he developed a passion for acting and starred in school plays. Tom enrolled at the University of Iowa where he planned to major in biochemical engineering, however, when he was approached by a model scout, Tom left school and signed with Next Modeling Agency in New York, appearing in ads for Calvin Klein, and modeling in Paris and Milan.
After his success in modeling, Tom moved to Los Angeles and was cast as Michael Kelso in the television series That '70s Show, from 1998 and to 2006. He also starred in several comedy films, including Dude, Where's My Car?, Just Married, and Guess Who.  In 2003, Tom produced and starred in his own series, MTV's Punk'd, as the host. In May 2011, Tom replaced Charlie Sheen in the TV series…
Ooops. That's Tom's doppelganger, Ashton Kutcher. Never mind. Let's start again…
Thomas Wittine, computer programmer at All Media Design Group, was born in Brooklyn, Ohio. He's been installing web development software since 4th grade and was president of his school's Tech Team by 7th grade. That did not stop him from being a star baseball, football, and basketball player in high school. It is believed that the term "athlgeek" was first used to describe Tom's interdisciplinary prowess. He holds a degree in Information Technology/Web Development from ITT University and is a Google Certified partner. His goal is to be Ashton Kutcher (see above). Computer programming is just a temporary placeholder for his fantasy life.
More Glitter...Add Unicorns....Bigger Logo...OH MY!
Right before graduation from Virginia Marti, Janette Mach (Juh-NET as Janet (JA-nut) made clear.) was recruited to work for Clear Channel Radio.   (Might I add, just missing all those GLORY DAYS of Radio!) For 5 years she balanced relationships with 6 of Cleveland's top radio stations, creating & fulfilling the graphic needs for everything including billboards, POP, advertisements, proposals, web elements, gift certificates and many, many events & concerts, not to mention the occasional hand sewing of dolls to impress clients!
Janette launched her freelance graphic design company, designing advertisements, invitations, national magazine covers, menus, logos & corporate identities.  Not to mention the continued graphics supporting many Cleveland events.
After Clear Channel, Janette earned employment over the next 6 years at a local housewares & sporting goods supplier. Designing packaging, photography, advertisements, trade show displays, line art and instruction booklets (mind you she wrote the instruction books as well!!)  that are supplied to numerous large chain stores throughout the country. Janette was responsible for managing relationships with overseas vendors ensuring quality consumer products.  But alas, she had enough of meat grinders and hunting.....so on to All Media she went!
Janette is proud to partner with AMDG and their clients....and anxious for all the new challenges to come.
Together with her two children, two pugs and a shepherd (all rescue pets, NO she does not need any more), Janette resides in Brunswick. Loves riding her motorcycle, the Wizard of Oz, going to events & concerts and can easily be bribed with Aladin's hummus and tabouli.
Past careers good and bad.....Dairy Queen-ologist, Cosmetic Gal, Pharmacy Tech, Waitress & Bartender.....is that rounded enough?  That's a Janette-of-all-trades!
Dan joined All Media Design in 2013 and brings with him the fresh but confident ideas of an old soul stuck in a young man's body. Like it or not, he has become an automotive specialist over the past few years working mostly with automotive accounts for the agency. Thankfully, he's had a genuine interest in the automotive industry since he was young (hasn't missed an auto show since he was twelve) and for once, all that knowledge is proving useful. In addition to automotive, Dan coordinates All Media's digital efforts ranging from SEO, PPC Search and Display, web design and user experience, as well as data analytics.
Dan graduated from Bowling Green State University in 2011 with a BBA in Marketing which laid the foundation for his career. He began his career at iHeart Media as an account executive where he excelled in overseeing agency accounts….foreshadowing perhaps? Looking for the next step in his career he made the leap to All Media Design Group.
Dan may be young in terms of years, but is definitely an "old soul"….some even say he may be the first actual case of Benjamin Button's disease. Unlike most twenty somethings, you'll find him in bed most nights by 9:30 wondering what those hooligans are doing out making all that ruckus. Dan's "old man" tendencies include researching investments, wearing sweaters with elbow patches, eating Werther's Originals, and golfing. He is known to be a connoisseur of fine dining and all round good eats, as well as being a culinary bad ass in whatever kitchen he occupies.
Ryan is the newest to join the team at All Media Design Group. His social media profile basically says everything there is about Ryan: Dad. Husband. Espresso. Craft Beer. Smoked Meat. Travel. Cleveland. Advertising. But since there is room for more than 140 characters here is some more.
It all started about 12 years ago in the small town of Parma. Since he was in high school he wanted to be in media and before graduating he started in the business, soon after he went to the Ohio Center for Broadcasting (where he also had the wonderful Candyce Traci as one of his instructors) and then started his career.
Starting off in the small town of Jackson, Tennessee he has been a videographer, live truck operator, editor, promotions, traffic/sales/digital coordinator, daily deals manager, account executive and more spanning everywhere from Clear Channel, JWT Advertising, Raycom, Gannett and Scripps.
In his spare time Ryan serves on the board of the Cleveland Association of Broadcasters, likes to spend time with his wonderful wife and daughter, cruise the Caribbean, collecting watches and spending hours slow smoking meat and everything else he can to feed to his friends and family while enjoying a cold local brew.
Janet Richards (JA-nut) is our bookkeeper as opposed to Janette (Juh-NET) who is our graphic artist. Janet sends our clients bills and Janette sends our clients artwork. Sometimes a client will email Janet janet@allmediadesigngroup.com) with an ad to revise, or Janette (janette@allmediadesigngroup.com) with a bill to revise. If that was you, please do not do that again. It is confusing. 
Janet's career in advertising began at Commercial Recording, where she answered phones, scheduled sessions, boxed and mailed tapes (yes, it was that long ago), and chit-chatted with Kathy when Paul or George weren't looking. Once she chit-chatted with a client, Ken Manheim, and the next day found herself trafficking…at Manheim Advertising. As Traffic Coordinator, she trafficked hundreds of radio and TV spots each month, as well as chit-chatted with Julie when Ken wasn't looking. Since her tasks had to be coordinated with the Accounting Department, she learned how to add, subtract, multiply, divide, and do differential calculus.
In other words, she gained the skills to be an accountant at AMDG or a rocket scientist with NASA. She chose AMDG in 2012 and we're glad she did. (NASA is also happy because they had to lay off a whole bunch of people, including accountants, these last few years.)
When Janet isn't busy with bookkeeping, she enjoys spending time with her family camping at East Harbor State Park or on Catawba Island, wining and dining and wining some more. Janet resides with her husband, son and daughter in Parma, but dreams of having a home by the lake some day! She says her best chance of that happening is if global warming is for real.
OK, OK, OK.....Judy says that A LOT!!!! Judy Schmidt is the very first person you see when you walk into the All Media Design Group office.......and she is the very first person you will talk to on the phone.
Judy brings tremendous experience in Traffic and Accounting in both Radio and Television during her broadcast career.
Judy began her career at WUAB-TV where she worked the many facets of the Traffic Department for 22 years. In 1996 she expanded her broadcast career by moving into the radio industry, landing a job at WGAR-FM, which soon became Clear Channel Radio.
She worked in the Business Department for Cleveland's top six major radio stations.
Judy is in constant communication with the Radio and TV stations, on the plan of advertising which includes commercials, scripts and graphics. She is also up to date with ongoing reporting of monthly budgets as to the plans which have been created. With our ever changing business, she feels fortunate to be doing something she enjoys and also learning something new in the process! In her words; every challenge is a learning experience.
A Jersey girl at heart...Judy loves to travel and shop!!!! Friends and family are very important to her. Judy resides in Middleburg Heights.